To Russia, with love!
Tuesday 15th September, 2015
Si and Dave taste some of Russia's finest foods (washed down with a vodka) and go down the rabbit hole of a country and culture we know very little about. What will they think of modern Russia when they come out the other side?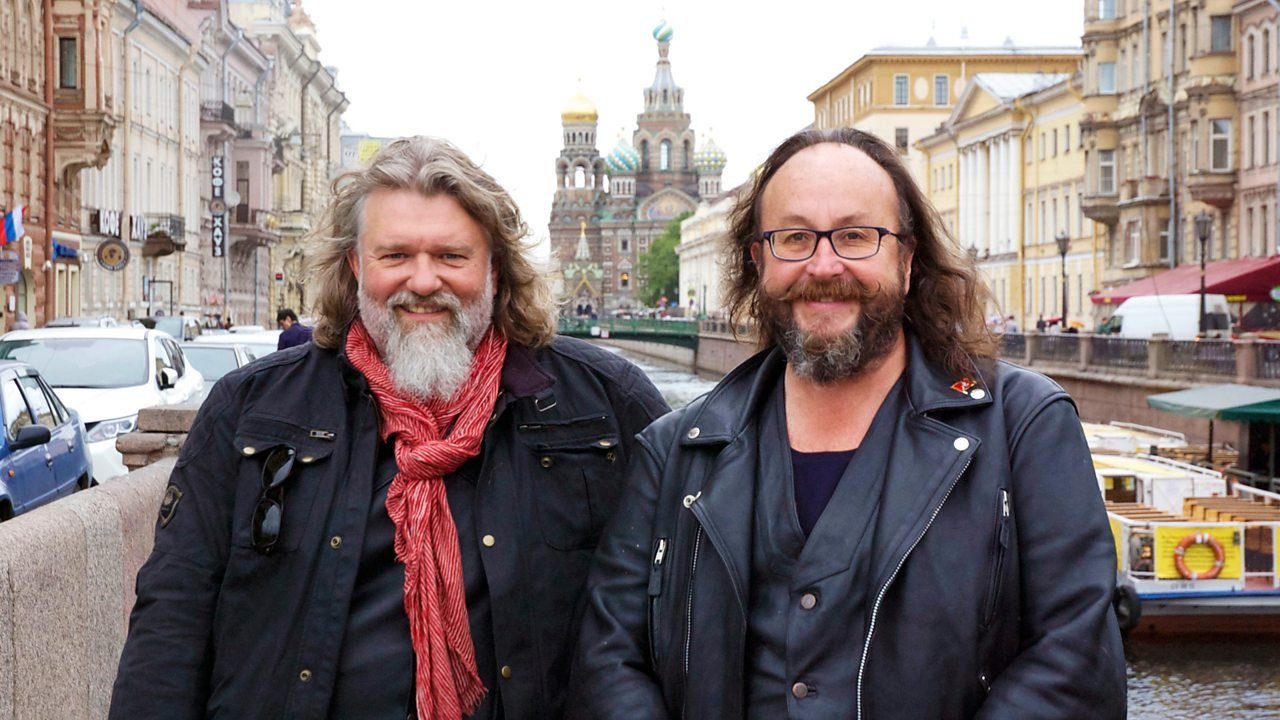 Recipes from this episode:
The papers are awash with stories of Russia's latest anti-western political play and the Bikers are slightly nervous, but they've got their visas and they're going in! There is only one problem... their bikes are not. Dave has a surprise for Si - a post-war Ural motorbike (complete with sidecar) and the very first bike Dave owned. We see the boys' preconceptions of this country challenged as they spend a night backstage at the ballet courtesy of one of Russia's most powerful oligarchs, become a walking history lesson courtesy of St Petersburg's biggest fashion designers, immerse themselves in Soviet culture and cook for everyday Russians in their dacha (or country house).
Find out more and watch available episodes on BBC iPlayer.
Selected recipes available from the brand new book, Meat Feasts, available at Amazon, Waterstones and WH Smith.