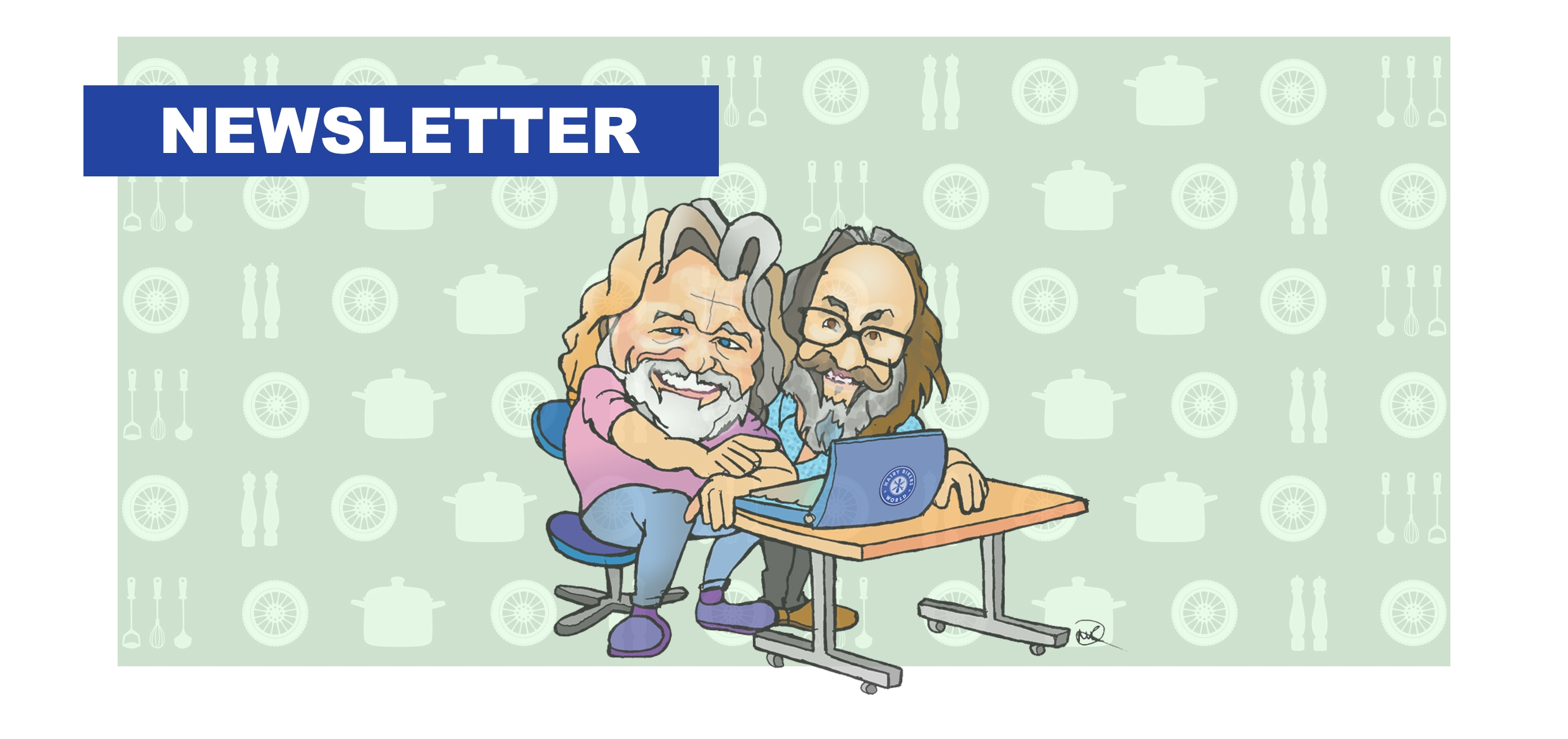 Keep in touch with the Hairy Bikers
You can follow Si & Dave on Facebook, Instagram, Pinterest & Twitter for all the latest news, events, promotions, behind-the-scenes photographs, and more...
Just click on the social media icons at the top of this page.

You can also subscribe to our Newsletter - coming soon...
Want to see all of our social media channels from one link, click here to visit our Linktree page
You can listen to the weekly Agony Uncles Podcasts from this link - https://pod.link/1608666841
For Marketing/Commercial/Media/Interview/PR enquiries only
tasha @ ibisontalentgroup.com

For general enquiries only
contact @ thehairybikers.co.uk
Unfortunately, owing to the huge number of requests the Hairy Bikers receive, they are not always able to fulfil requests for donations. We are unable accomodate requests for signed photographs.

For Hairy Bikers Kitchenware only

help @ hairybikerskitchenware.com
For website enquiries only
webmaster @ thehairybikers.co.uk