Spiced Apple Muffins
Even when you're dieting there are times when only a bit of cake will do and these spicy muffins go down a treat with a cup of tea. They are reasonably low in calories but if you like, you could make 24 little fairy cakes instead of 12 muffins. Just watch you don't eat double the number!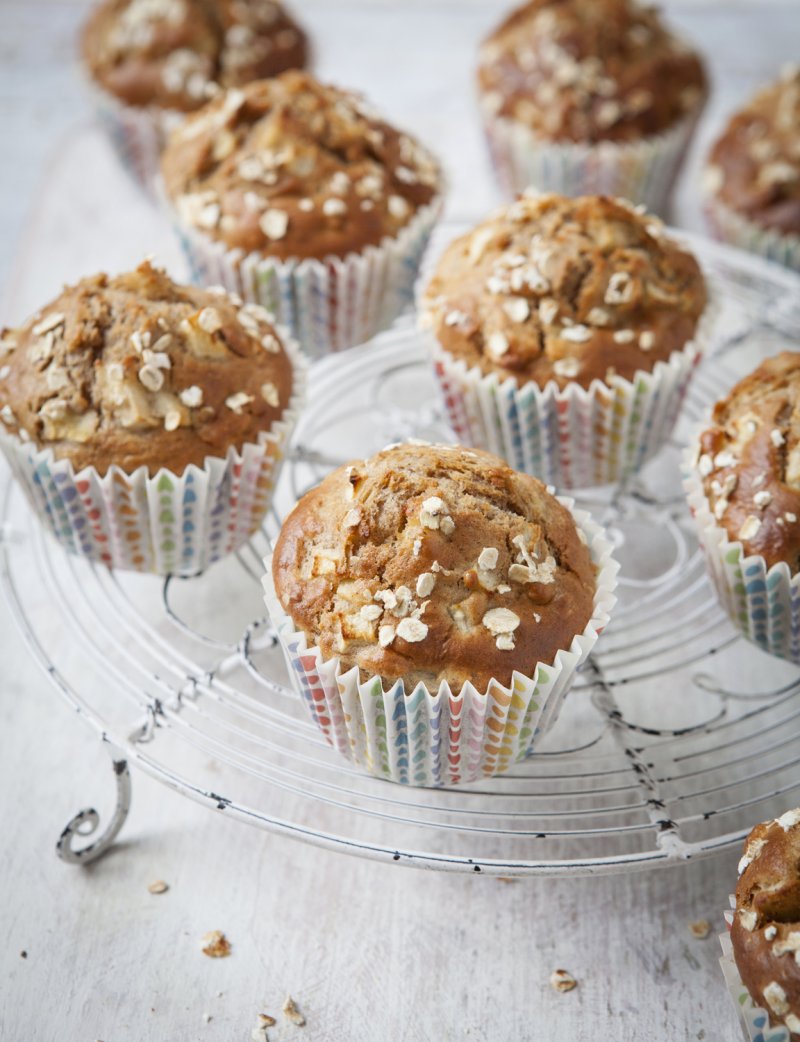 Info
PT45M
Serves

Makes 12 muffins
Prep time

15 minutes
Cooking time

20-25 minutes
Calories

220 per serving
Ingredients
cake-release spray (optional)
300g plain flour
2 tsp baking powder
1⁄2 tsp bicarbonate of soda
2 tsp ground cinnamon
1⁄2 tsp ground nutmeg pinch of cloves
200ml whole milk
60g full-fat yoghurt
60ml vegetable oil
100g light soft brown sugar
2 eggs
2 large eating apples, finely diced
50g porridge oats
Method
Preheat the oven to 200°C/Fan 180°C/Gas 6. Line a muffin tray or fairy cake tins with paper cases or spray the tins with cake-release spray.

Put the flour into a bowl with the baking powder, bicarbonate of soda and spices, then whisk thoroughly to combine.

Put the milk, yoghurt, oil, sugar and eggs in a separate, larger bowl and whisk to combine. Add the flour mixture and most of the apples and oats to the wet ingredients, stirring briefly to combine. Try to keep stirring to a minimum as over-working the batter can give a tough result.

Divide the mixture between the cases – you will find the mixture will come almost to the top of them. Sprinkle over the remaining apple and oats.

Bake in the preheated oven for 20–25 minutes until well risen, golden brown and firm to the touch. Remove the cakes from the oven and place them on a rack to cool.