Cornish pasty
Try the Hairy Biker's recipe for a classic pasty - these are great to make ahead for a party or picnic.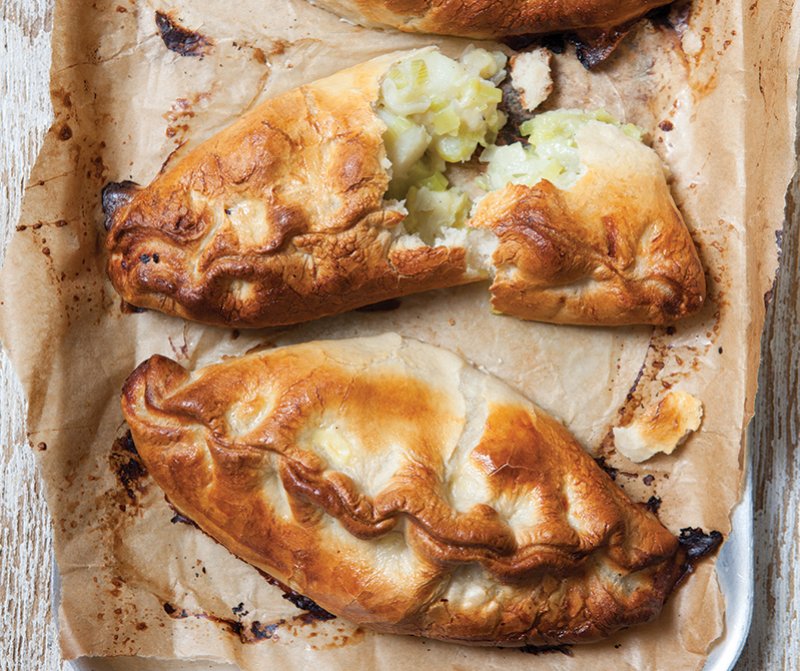 Info
PT2H
Serves

Makes 1 large pasty
Prep time

1 to 2 hours
Cooking time

30 minutes to 1 hour
Ingredients
For the pasty
225g / 1/2lb plain flour, plus extra for dusting
1 tsp baking powder
1 tsp salt
60g / 2oz unsalted butter
1 free-range egg, yolk only
60ml / 2.5fl oz water
1 free-range egg, beaten, for glazing
For the filling
50g / 2oz swede, finely chopped
150g / 5.5oz potato, peeled and cut into cubes
50g / 2oz onion, finely chopped
100g / 3.5oz rib-eye steak, cut into small pieces
1 tbsp chopped fresh parsley
salt and freshly ground black pepper
Method
For the pastry, pulse the flour, baking powder, salt, butter and egg yolk in a food processor until the mixture resembles breadcrumbs.

Gradually add the water, a tablespoon at a time, mixing continuously until the mixture just comes together as a dough. (You may not need to use all the water.) Roll the dough into a ball, then wrap it in cling film and chill in the fridge for an hour.

Meanwhile, for the filling, bring a pan of salted, boiling water to the boil. Add the chopped swede and potato and cook for 4-5 minutes, until tender, then drain well, refresh in cold water and set aside.

Preheat the oven to 180C/350F/Gas 4.

Roll the chilled pastry out onto a clean, floured work surface. Cut a large disc from the pastry using a dinner plate as a template. Place the onions in a line down the middle of the pastry disc. Spoon the chopped steak on top, then spoon the cooked potato and swede over it. Sprinkle with the chopped parsley and season, to taste, with salt and freshly ground black pepper.

Brush the edge of the pastry disc with some of the beaten egg. Draw the edges of the pastry together and crimp them with your fingers to seal so that the seal sits on top of the filling. Using a knife, make a small hole in the top of the pasty and brush all over with the remaining beaten egg.

Place the pasty onto a baking tray and bake in the oven for 25-30 minutes, or until golden-brown.