Classic brown loaf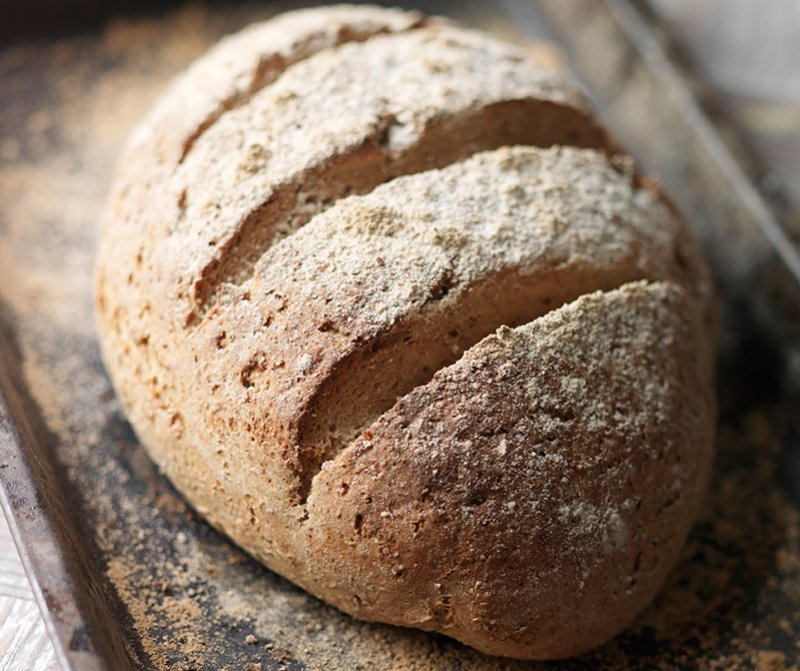 Info
PT2H
Serves

Makes 1 large loaf
Prep time

Overnight
Cooking time

10 to 30 minutes
Ingredients
For the starter mixture
300g / 10.5oz strong white bread flour
150g / 5.5oz wholemeal flour
50g / 2oz rye flour
1 tsp dried yeast
400ml / 14fl oz warm water
For the bread
250g / 9oz strong white bread flour, plus extra for dusting
250g / 9oz wholemeal flour
200ml / 7fl oz warm water
1 tsp of salt
1 free-range egg, beaten
50g / 2oz porridge oats
Method
For the starter mixture, mix the white flour, wholemeal flour, rye flour and dried yeast together in a large mixing bowl until combined. Add the warm water, stir until well combined, but do not overwork the mixture, then cover the bowl tightly with cling film and leave in a warm, draught-free place for at least six hours, or overnight, to ferment.

For the bread, mix the white flour, wholemeal flour, warm water and salt with the fermented starter mixture until well combined, then bring the mixture together to form a dough.

Turn out the dough onto a clean, floured work surface and knead with floured hands for 15-20 minutes, or until smooth and elastic. Shape the dough into one large loaf or two small cobs.

Transfer the loaf to a baking tray, cover with cling film and set aside for two hours, until doubled in size.

Meanwhile, preheat the oven to 230C/450F/Gas Once the loaf has expanded, brush the top of it with the beaten egg and sprinkle with the porridge oats.

Bake the loaf in the oven for 25-30 minutes, or until cooked through (the loaf is cooked when it is risen and golden and sounds hollow when tapped underneath).