The Hairy Bikers traditional Christmas pudding
The Hairy Bikers – Si King and Dave Myers – share their take on this festive favourite: the traditional Christmas pudding. "This is our version of the classic pud, and very good it is, too," they said. "You can make it up to six months before Christmas if you like, then just cover it with fresh baking parchment and keep in a cool, dry cupboard. To make the pud extra-rich and moist, top it up with a splash of brandy every week."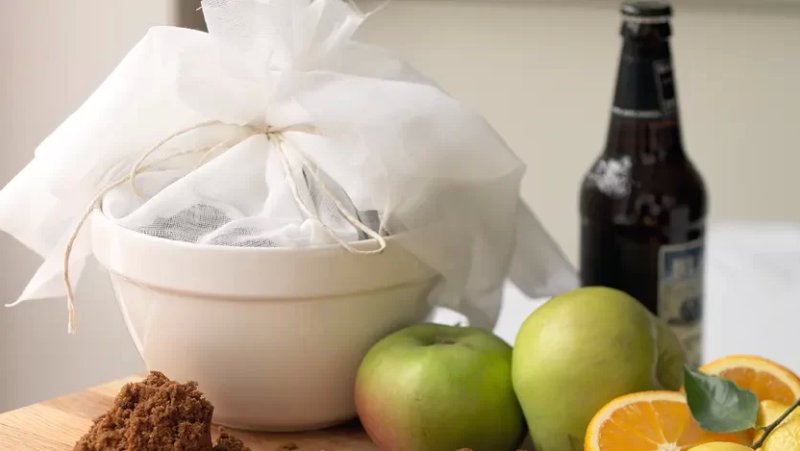 Info
PT2H
Serves

6 - 8 people
Prep time

20 - 30 minutes
Cooking time

6 hours + 2 hours before serving
Ingredients
For the pudding
100g wholemeal breadcrumbs
120ml beer, preferably stout, such as Guinness
2 free-range eggs, beaten
100ml sunflower oil
100g brown sugar
120g wholemeal flour
50g almonds, skinned and finely chopped
4 tsp mixed spice, or to taste
½ tsp grated nutmeg
200g raisins
300g sultanas
Zest of 1 lemon and 1 orange
1 tsp salt
50g cooking apple, chopped
50g orange segments, chopped
Method
Tip the breadcrumbs into a large mixing bowl, add the stout and leave them to soak for a few minutes while you get the rest of the ingredients together.

Add the eggs, sunflower oil, and sugar to the bowl and mix until well combined. Then add the remaining ingredients, except the apple and orange segments, and stir for about 5 minutes, or until the mixture is sticky and everything is thoroughly mixed together. Add the chopped apple and orange and stir them in well.

Grease a 1.2L pudding basin with butter and spoon in the Christmas-pudding mixture. Cover with a double piece of greaseproof paper and a single piece of foil, then secure with string. Place the bowl on an upturned heatproof saucer or small trivet in a large, deep saucepan and add enough just-boiled water to come halfway up the sides of the basin.

Cover the pan with a tight-fitting lid, place over a low heat and steam the pud in the simmering water for 6 hours. Check regularly and top up with boiling water as necessary.

Once the pud is steamed, allow it to cool before wrapping and storing it away until Christmas. Or, if you want a really traditional look for a pudding to give as a present, wrap it in muslin.

On the big day, steam the pud again for 2 hours and serve with one of our delicious sauces.