Spicy lentil and kale soup
We've gone a bit Moroccan with this soup and added a good dollop of spicy harissa paste to give it a real punch. You can buy good harissa paste in supermarkets or if you fancy making your own, have a look at our recipe on page 270. This will keep you regular – regularly coming back for a second bowlful.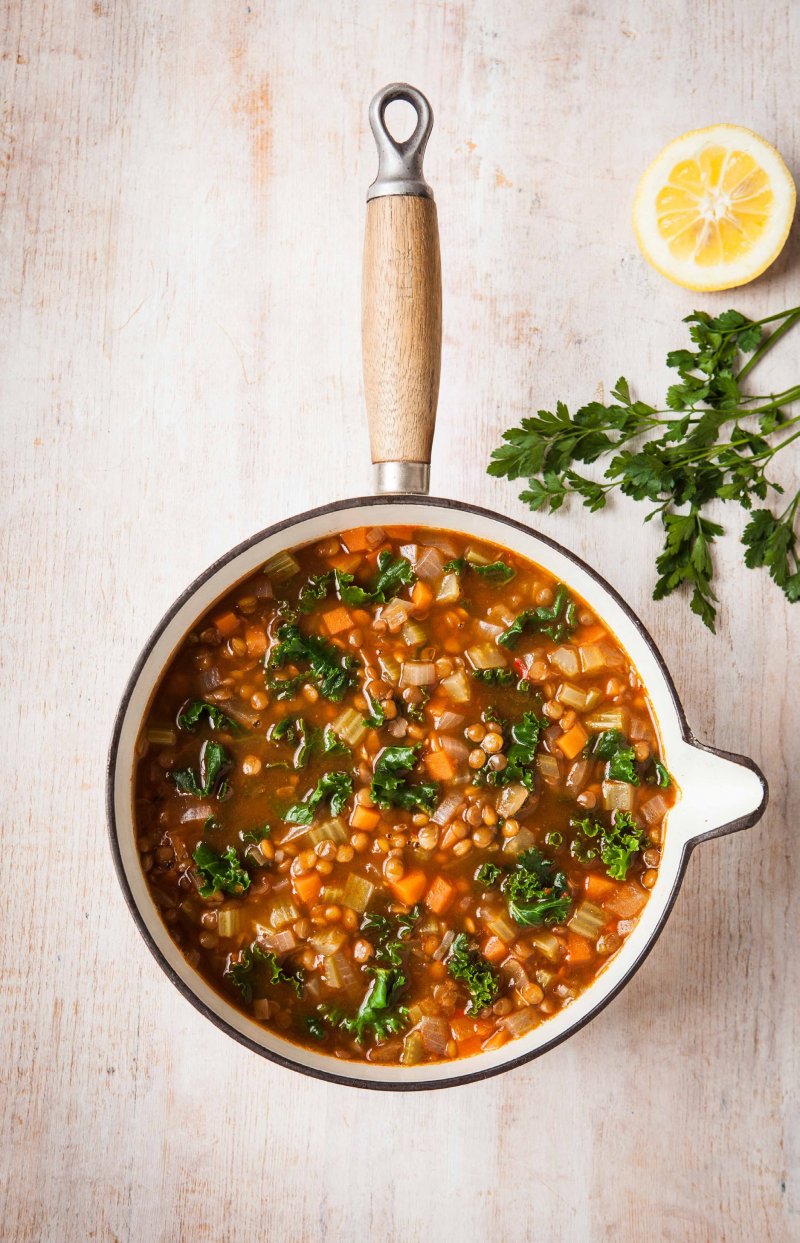 Ingredients
2 tbsp olive oil
1 onion, finely chopped
1 carrot, finely chopped
2 celery sticks, finely chopped
2 tbsp red harissa paste
200g brown lentils
1.5 litres vegetable stock or water
200g kale or spinach
salt and black pepper
To serve
squeeze of lemon
finely chopped parsley
Method
Heat the oil in a large pan and add the onion, carrot and celery. Cook for about 10 minutes over a medium to low heat, until the vegetables have started to soften and brown slightly around the edges.

Stir in the harissa paste, followed by the lentils and season with salt and pepper.Pour over the stock or water and bring to the boil. Partially cover the pan and leave to simmer until the lentils are tender and have started to collapse into the soup. This should take 20–30 minutes.

If you're using kale, cut out any thick woody stems, shred the leaves and add them to the soup after the lentils have been cooking for 20 minutes. If you're using spinach, add it once the lentils are cooked.

You can leave the soup as it is if you like the texture, or blitz it with a stick blender to break it down further. Serve with a squeeze of lemon juice and a sprinkling of parsley.