Spiced cauliflower pilau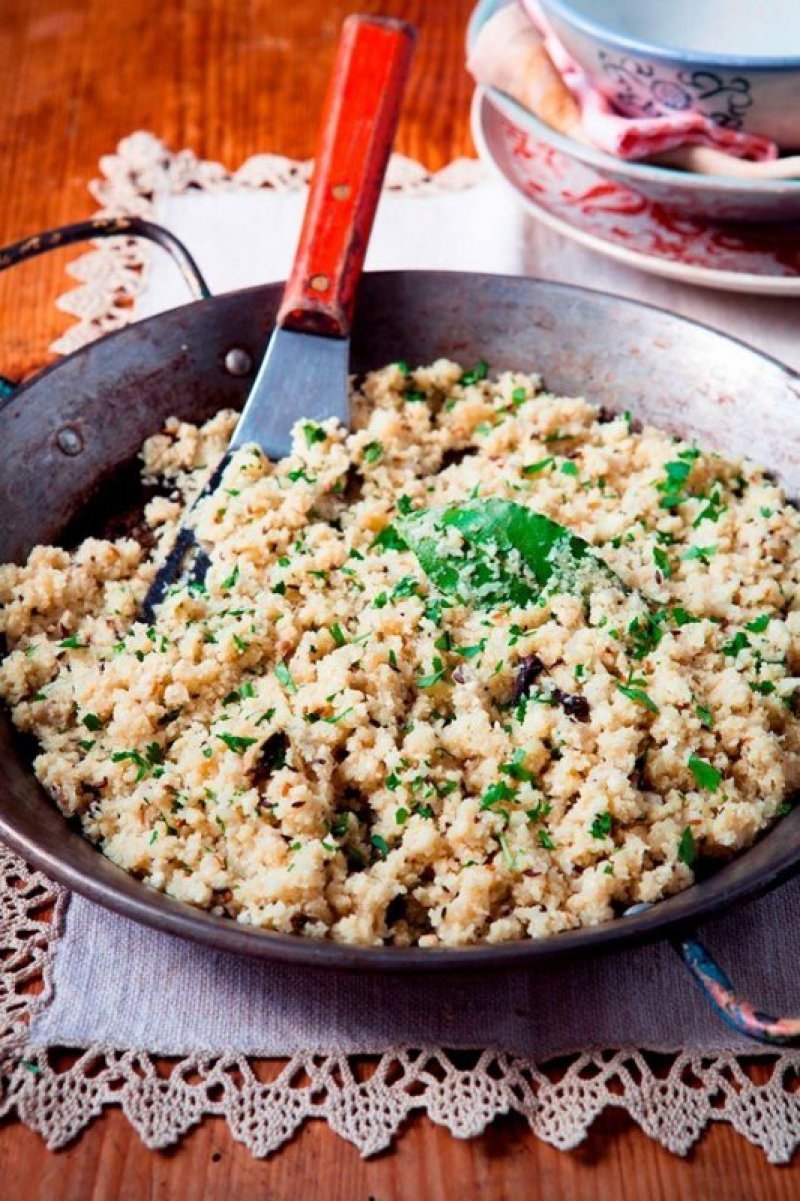 Info
PT20M
Serves

6
Prep time

5 minutes
Cooking time

8 minutes
Calories

59 per serving
Ingredients
1 head of cauliflower
1 tsp cumin seeds
2 cloves
1 bay leaf
1 tbsp olive oil
100ml of chicken or vegetable stock
Method
Remove the cauliflower leaves and stalk and cut florets into even-sized chunks.

Pulse the florets in a food processor until it's the same size and texture of rice.

Heat 1 tbsp of olive oil in a frying pan, and add the spices for 2-3 minutes until aromatic.

Add the cauliflower rice to the pan and stir to coat in the oil & spices.

Add the stock and simmer for 5 minutes until the stock has been absorbed.