Sicilian Lemon Tart
Lemons grow all over the Mediterranean region and are essential to the cooking. A good lemon tart is one of our favourite desserts and this one is given a deliciously light smooth texture by using substituting half the normal amount of cream with ricotta. It's fab we promise you.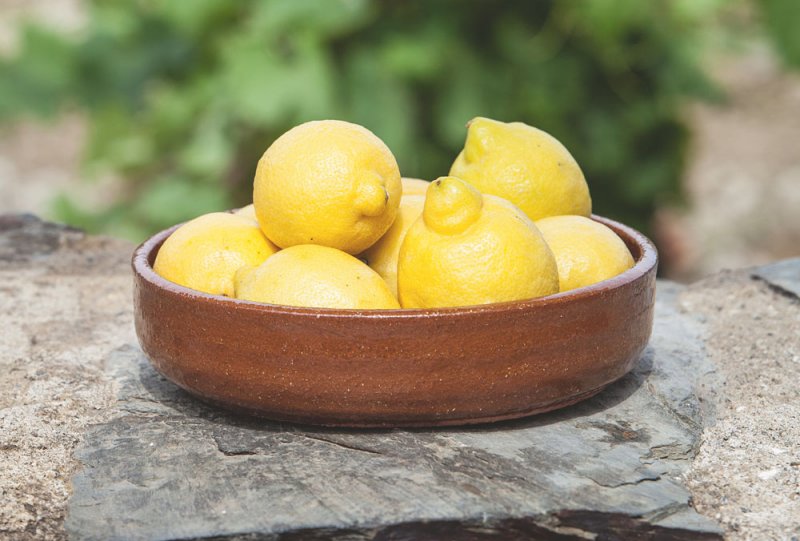 Ingredients
6 eggs
150g caster sugar
zest and juice of 4 lemons
250g ricotta
250g double cream
For the pastry
250g plain flour, plus extra for dusting
pinch of salt
75g butter, chilled and diced
50g lard, chilled and diced
50g icing sugar
2 egg yolks
To serve
crème fraiche or extra ricotta (optional)
Method
For the pastry, put the flour in a bowl with a pinch of salt. Add the butter and lard and rub them in with your fingers until the mixture resembles fine breadcrumbs. Stir in the sugar, followed by the egg yolks. The dough should come together at this point. If it is too crumbly, add a tablespoon of cold water but this shouldn't be necessary. Shape the dough into a smooth ball, then wrap it in cling film and chill it in the fridge for an hour.

Preheat the oven to 180°C/Fan 160°C/Gas 4. Roll out the pastry on a floured surface and use it to line a fluted tart dish with a diameter of 28cm. Trim any pastry that fall over the edge of the dish, then line the pastry with baking paper and fill the dish with baking beans. Bake the pastry in the oven for 15 minutes, then remove the paper and beans and bake for another 5 minutes until the pastry in the middle is set and the sides are turning light golden brown. Remove the pastry from the oven and set it aside cool.

Reduce the oven temperature to 150°C/Fan 130°C/Gas 2. To make the filling, mix the eggs, sugar and lemon zest together until the sugar has dissolved. Add the ricotta and cream and whisk until the mixture is smooth and lump free. Add the lemon juice and continue to whisk – the mixture may appear to curdle a little when you pour in the juice but it will soon become smooth again.


Pour the filling into a jug. Place the tart dish on a baking tray and put it the oven. Pull the oven shelf out just enough so you can pour in the filling easily – this method is much better than trying to carry a very full tart dish to the oven.

Bake the tart in the oven for 40-45 minutes until the filling is just set – it should still have a little wobble in the middle. Remove the tart from the oven, allow it to cool to room temperature, then chill it until you are ready to serve. Nice with some crème fraiche or extra ricotta if you like.