Primavera Risotto
We both love a risotto. This is just the thing to make with the last of the summer veg but it's great at any time of the year with frozen peas and beans and jar of artichoke hearts. Yum!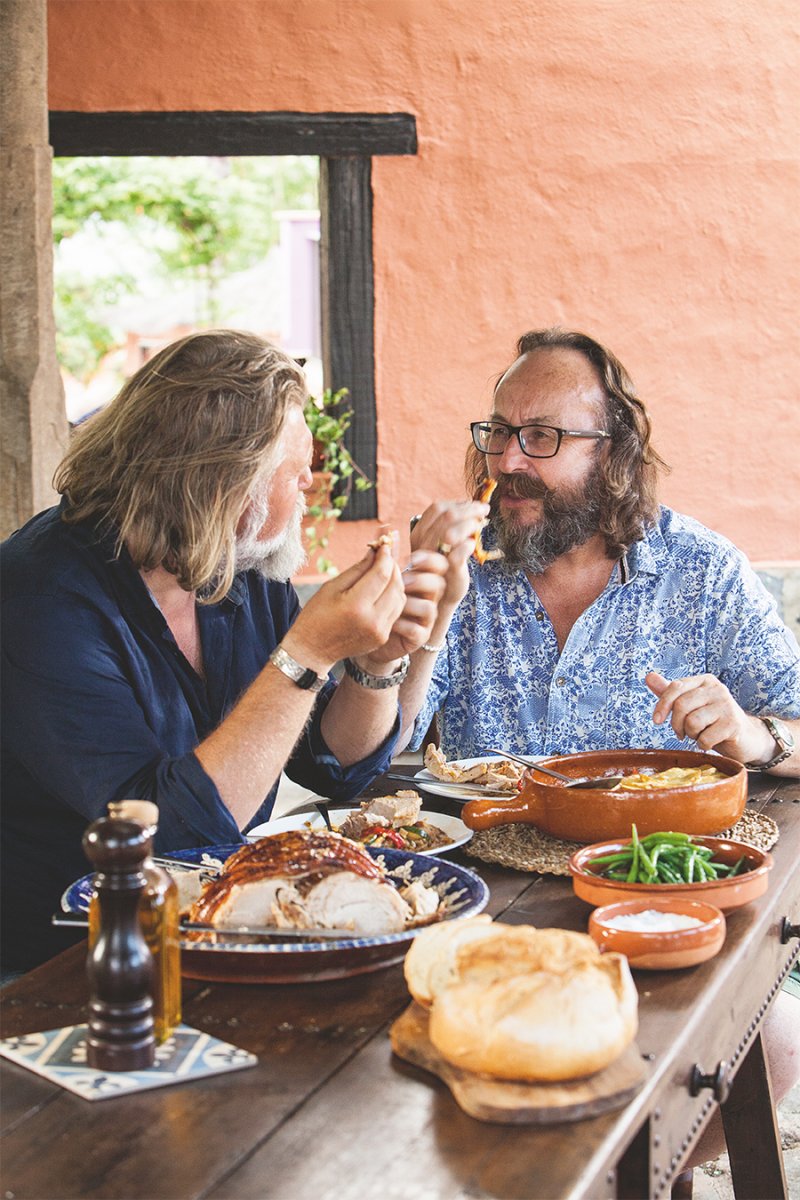 Ingredients
1.2 litres chicken or vegetable stock
2 tbsp olive oil
30g butter
1 large leek, trimmed and finely chopped
2 garlic cloves, finely chopped
300g risotto rice
100ml white wine or vermouth
25g Parmesan cheese, grated
black pepper
Vegetables
1 tbsp olive oil
200g asparagus, trimmed and cut into 3cm lengths
1 large courgette, diced
150g peas (podded weight)
200g broad beans (podded weight)
4 grilled artichoke hearts (optional)
To serve
a few basil leaves, shredded
Parmesan cheese
Method
First prepare the vegetables. Heat the oil in a large frying pan and gently fry the asparagus and courgette until they are cooked but with a little bite to them and still a bright, crisp green in colour. Remove the pan from the heat and set the veg aside.

Blanch the peas in boiling water for 3 minutes, then drain and set them aside. Blanch the broad beans for 3 minutes too, then refresh them under cold water. Slip off their greyish skins and add the beans to the peas.

To make the risotto, warm the stock in a saucepan. In a separate large pan, heat the olive oil with half the butter. When the butter has melted and started to foam, add the leek and cook it slowly over a gentle heat until soft and translucent. Add the garlic and rice, then stir until the rice is glossy.


Turn up the heat and pour in the wine. Leave it to bubble up for a minute until most of it has boiled off, then turn down the heat to medium. Add a ladleful of the hot stock and stir continuously until it has all been absorbed. Repeat until you have added all the stock – by this time the rice should be creamy with a very slight bite to it.


Add the rest of the butter and the 25g of grated Parmesan. Beat vigorously, then gently stir through all the vegetables, including the artichokes, if using. Leave to heat through for a couple of minutes, then garnish the risotto with shredded basil leaves. Serve with extra Parmesan and plenty of black pepper.