Pressure-Cooker Tomato Sauce
We like to make plenty of this and stash some away in the freezer for another day. A good tomato sauce usually needs a good hour to bubble and reduce, but you can make one in the pressure cooker in less than half the time. Great to serve with pasta or with some meatloaf or burgers.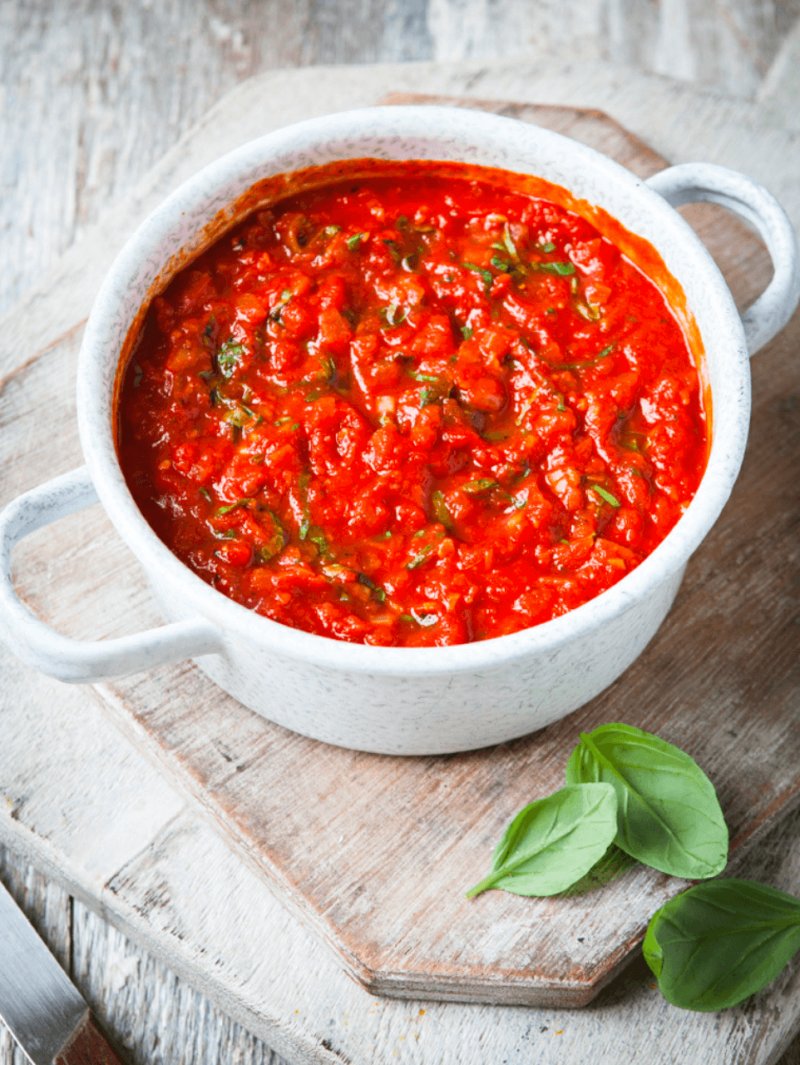 Info
PT20M
Serves

4
Prep time

less than 10 minutes
Cooking time

around 25 minutes
Calories

111 per serving
Ingredients
1 tbsp olive oil
1 onion, finely diced
3 garlic cloves, finely chopped
150ml white wine
small bunch of basil
1 tsp dried oregano
2 x 400g cans of chopped tomatoes
flaked sea salt
freshly ground black pepper
Method
Heat the olive oil in the pressure cooker and add the onion. Cook it over a medium to high heat for 5 minutes, stirring regularly, until it starts to colour around the edges.

Add the garlic and cook for another minute. Turn up the heat and pour in the white wine, then let it bubble furiously for a couple of minutes. Strip the leaves from the basil and add the stems to the pressure cooker, keeping the leaves aside. Sprinkle in the oregano, then pour the tomatoes into the pan and season with salt and black pepper.

Close the lid of the pressure cooker and bring it up to high pressure. Cook the sauce at high pressure for 10 minutes, then fast-release. Leave the sauce to simmer, uncovered, for another 5 minutes to reduce a little. Shred the basil leaves and stir them in at the last minute.