Potted beef
We loved little jars of potted beef when we were kids, but this is the Rolls-Royce version. It makes a wonderful starter or a great treat just to have in the fridge and dip into when you feel like a snack. Serve with some toast and a few gherkins or cornichons. Mace is a good old-fashioned spice, sold in small strips called blades or ground into a powder.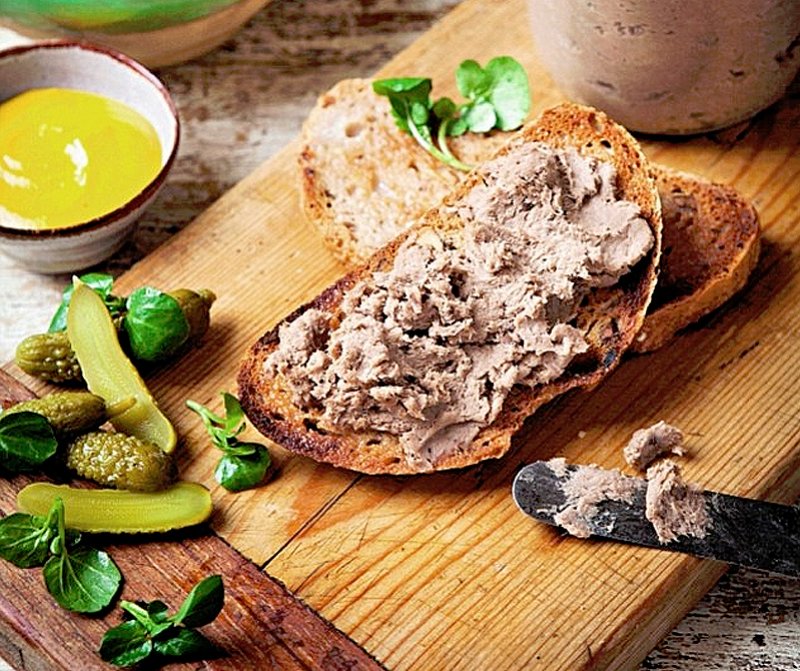 Ingredients
500g (1lb 2oz) beef shin, cut into chunks
2 garlic cloves, thinly sliced
2 bay leaves
A large sprig of thyme
1tsp peppercorns
1tsp allspice berries
2 cloves
1 blade of mace (from supermarkets)
200ml (7fl oz) white wine
Flaked sea salt
Freshly ground black pepper
A pinch of cayenne pepper
25g (1oz) butter, melted
Method
Preheat the oven to 150°C/fan 130°C/gas 2. Place the beef shin in an ovenproof dish – you want quite a snug fit here.

Put the garlic, herbs and spices in a small saucepan and pour in the wine. Bring the wine to the boil, then pour it over the meat and season with salt. Add just enough water to cover the beef, then cover the dish with foil and put it in the oven for 2½ hours.

Remove the dish from the oven, turn the beef over, then cover again and put it back in the oven for another 2½ hours. Remove the dish from the oven and take out the meat, brushing off any spices or garlic.

Strain the liquid into a jug. Shred the meat with a couple of forks, then put it into a food processor and season with salt, black pepper and a good pinch of cayenne. Skim a couple of tbsps of fat from the top of the braising liquid, and add it to the beef along with the melted butter.

Blitz everything in the food processor, gradually adding some of the braising liquid if it doesn't bind together well. You should end up with a fairly smooth paste. Spoon the potted beef into a large jar or an earthenware dish and chill. It will keep for 4-5 days in the fridge.