Miso-baked black cod
If you can't get hold of the deliciously meaty black cod fish, you can use a cheaper fish such as pollock. In the Hairy Bikers Far East programme Si and Dave didn't have an oven on location, so they fried the fish. It can be either baked or fried.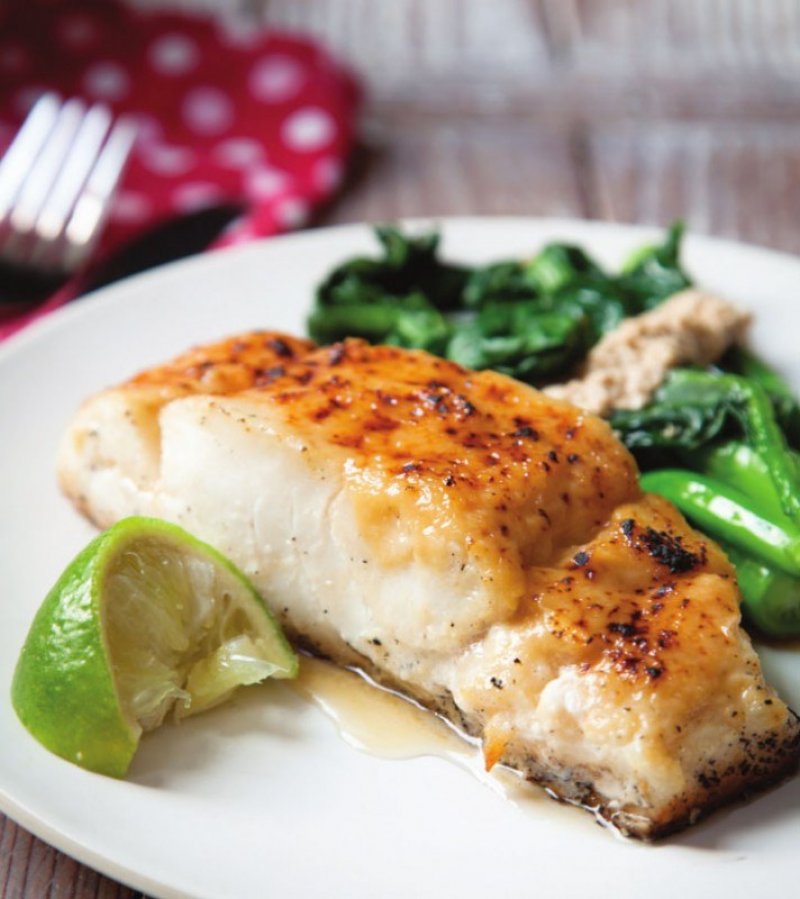 Ingredients
4 x 200g thick black cod fillet, skin on
vegetable oil, for greasing
2 limes, quartered
For the Marinade:
4 tbsp white miso paste
6 tbsp sake
2 garlic cloves, finely grated
10g fresh root ginger, peeled and finely grated
2 tbsp caster sugar
1 tbsp seasoned rice vinegar
Method
Put all the marinade ingredients in a plastic or glass bowl – it must be non-metallic because of the vinegar in the marinade – and mix well. Add the pieces of fish, cover the bowl with cling film and leave in the fridge to marinate for at least 2 hours, but preferably overnight.

When you're ready to cook your fish, preheat the oven to 180°C/Fan 160°C/Gas 4. Lightly oil a non-stick baking tray, then place the fish, skinside down, on the baking tray. Spoon 2 tablespoons of the marinade over the fish and put the tray in the oven.

Bake for 10–12 minutes, depending on the thickness of your fish. Meanwhile, preheat the grill. Remove the fish from the oven, spoon over the remaining marinade and put the tray under the hot grill until the fish has turned a lovely golden brown.

Serve at once with lime wedges on the side. Great with our Asian greens with a sesame sauce (see page 120 of The Hairy Bikers' Asian Adventure).