Lovely home-made gravy
Pies need gravy. That glorious filling, that crumbly crust just needs the lubrication of rich tasty gravy to make a mouthful of perfection. Match the stock cube to your pie filling and follow our simple steps.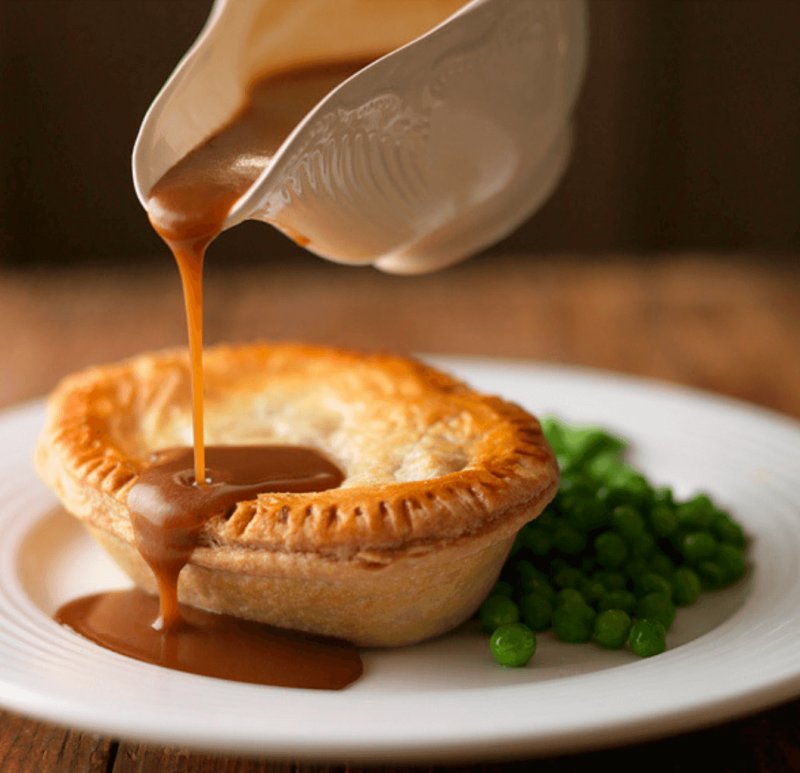 Info
PT20M
Serves

servres 4 - 6 people
Prep time

less than 10 minutes
Cooking time

bout 20 minutes
Ingredients
For the gravy
1 tbsp sunflower oil
1 medium onion, finely sliced
3–4 sprigs of fresh thyme (optional)
75ml red or white wine
2 tbsp plain flour
450ml hot stock (made with the appropriate stock cube)
flaked sea salt
freshly ground black pepper
Method
Heat the oil in a large non-stick frying pan. Gently fry the onion with the thyme, if using, for about 10 minutes until softened and lightly browned, stirring regularly. Then pour the wine into the pan and allow to bubble until reduced by half.


Sprinkle the flour over the onion and cook for about a minute, while stirring. Slowly add the stock, stirring constantly, until the gravy thickens. Continue to cook and stir for 3–4 minutes.


Pass the liquid through a sieve and into a clean pan. Return to the hob, add seasoning to taste and simmer for a couple of minutes more, while stirring.


Tips: Add a teaspoon or 2 of redcurrant jelly to chicken or lamb gravy. Make pork gravy with 200ml of apple juice and 200ml pork stock. Cook a couple of rashers of bacon with the onions for a delicious chicken gravy.