Gingernuts
A total classic, the gingernut has everything you want from a biscuit and it's really worth trying our home-made version. It's crisp, full of flavour and great for dunking in your tea. We like to add a little chopped stem ginger for extra chew.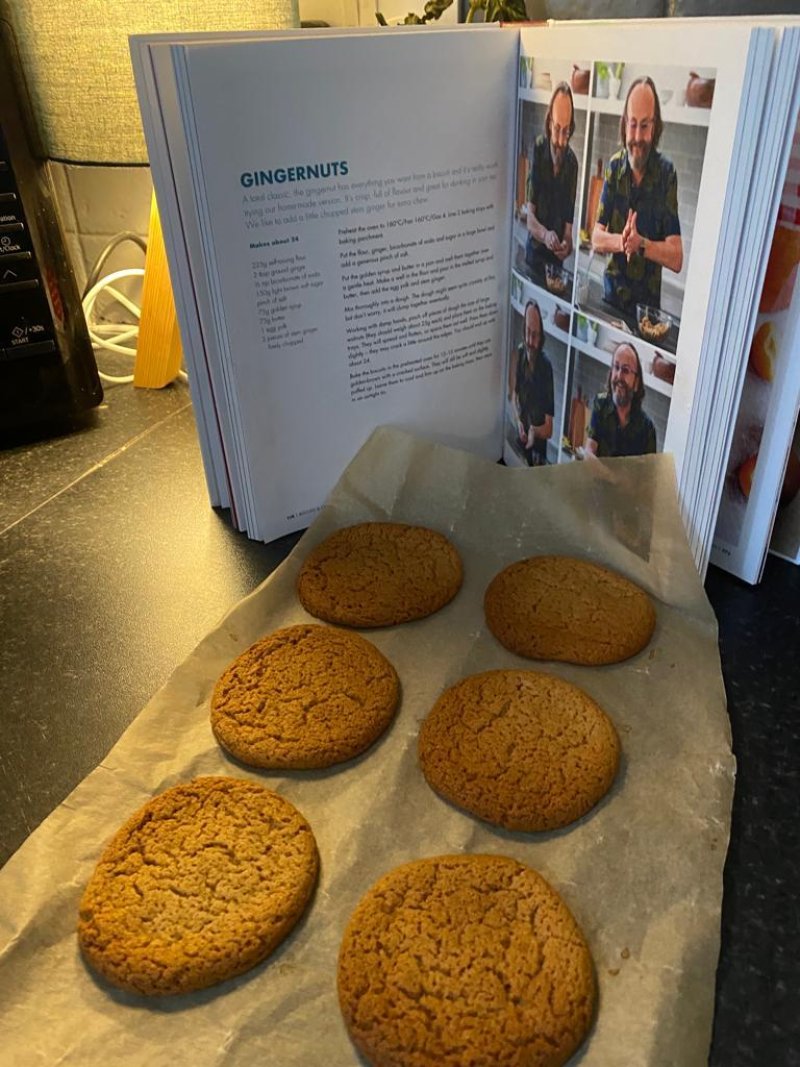 Info
PT20M
Serves

Makes about 24
Prep time

Around 10 minutes
Cooking time

12 - 15 minutes
Ingredients
225g self-raising flour
2 tbsp ground ginger
1⁄2 tsp bicarbonate of soda
150g light soft brown sugar
pinch of salt
75g golden syrup
75g butter
1 large egg yolk
3 pieces of stem ginger, finely chopped
Method
Preheat the oven to 180°C/Fan 160°C/Gas 4. Line 2 baking trays with baking parchment.

Put the flour, ginger, bicarbonate of soda and sugar in a large bowl and add a generous pinch of salt.

Put the golden syrup and butter in a saucepan and melt them together over a gentle heat. Make a well in the flour and pour in the melted syrup and butter, then add the egg yolk and stem ginger.

Mix thoroughly into a dough. The dough might seem quite crumbly at first, but don't worry, it will clump together eventually.

Working with damp hands, pinch off pieces the size of large walnuts (they should weigh about 25g each) and place them on the baking trays. They will spread and flatten, so space them out well. Press them down slightly – they may crack a little around the edges. You should end up with about 24.

Bake the biscuits in the preheated oven for 12–15 minutes until they are golden- brown with a cracked surface. They will still be soft and slightly puffed up.

Leave them to cool and firm up on the baking trays, then store in an airtight tin.