Christmas pudding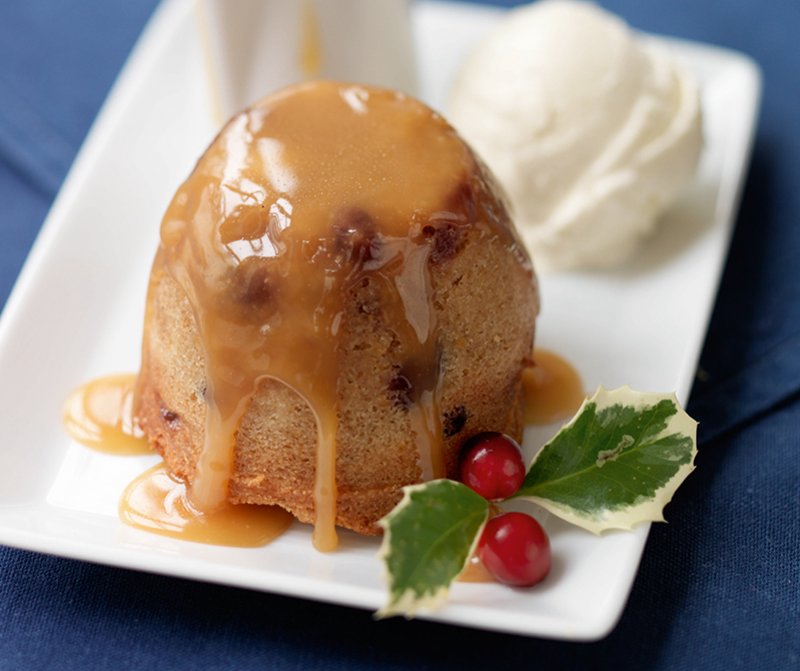 Info
PT2H
Serves

6-8
Prep time

Less then 30 minutes
Cooking time

Over 2 hours
Ingredients
100g / 3.5oz wholemeal breadcrumbs
120ml / 4fl oz Guiness, or similar stout
2 free-range eggs, beaten
100ml / 3.5fl oz sunflower oil
120g / 4oz wholemeal flour
100g / 3.5oz brown sugar
50g / 2oz nibbed almonds, or finely chopped almonds
4 tsp mixed spice
1/2 tsp freshly grated nutmeg
200g / 7oz raisins
300g/10.5oz sultanas
1 lemon, zest only
1 orange, zest only
1 tsp salt
50g / 2oz cooking apple, chopped
50g / 2oz orange, chopped
butter, for greasing
double cream, whipped until soft peaks form when the whisk is removed, to serve
Method
In a large mixing bowl, soak the breadcrumbs in the stout.

Add the eggs, sunflower oil and sugar and mix until well combined.

Add the remaining ingredients except the chopped apple and orange and stir for 4-5 minutes, or until sticky and well combined.

Add the chopped cooking apple and orange and stir until well combined.

Grease a pudding basin with butter and spoon the Christmas pudding mixture into it. Cover with a double piece of greaseproof paper and a single piece of aluminium foil, then secure with string.

Bring a little water to a simmer in the bottom of a large pan with a lid. Suspend the pudding basin over the water (do not allow the bottom of the basin to touch the water). Cover with a lid and steam for two hours, checking every so often that the water in the pan has not evaporated, until the pudding is cooked through.

To serve, carefully turn the pudding out onto a serving plate. Divide it equally among six serving plates and place a spoonful of whipped cream alongside.