Black Pudding with Onions
Black pudding, morcilla or boudin noir – we love it all. This is good served on toasted bread as part of a tapas feast or it makes a great starter or tasty brunch. Spanish black pudding is called morcilla but it's fine to use regular British black pudding and we find that it's easier to slice than morcilla. We've included some of the spices you get in morcilla in this recipe to give that real Moorish flavour.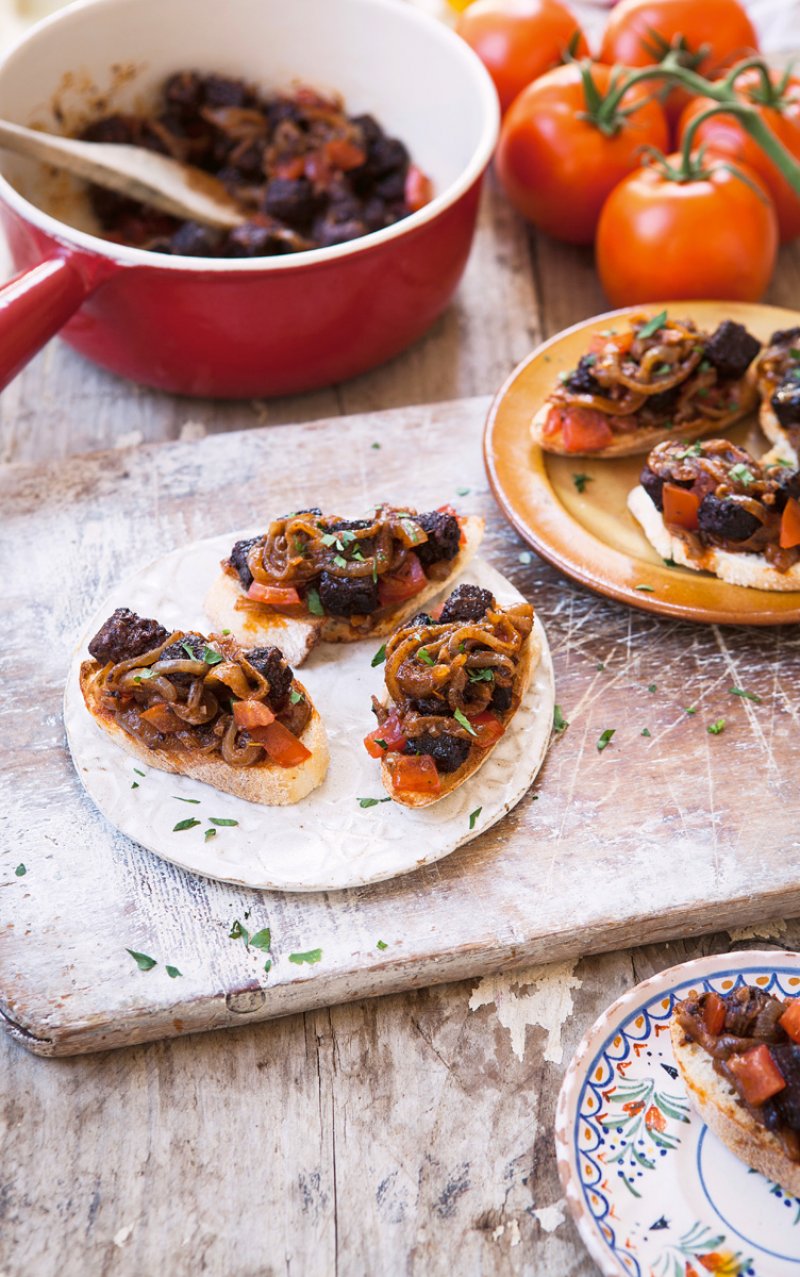 Ingredients
2 tbsp olive oil
1 large onion, sliced into crescents
2 garlic cloves, finely chopped
1 tsp dried oregano
1 tsp sweet paprika
½ tsp hot paprika
½ tsp ground allspice
½ tsp cumin
pinch of cloves
pinch of cinnamon
250g black pudding, peeled and diced
2 tomatoes, deseeded and diced
salt and black pepper
To serve
thin slices of baguette
2 tbsp finely chopped flatleaf parsley
Method
Heat half the olive oil in a large frying pan. Add the onion and fry it gently for about 10 minutes until soft and translucent. Add the garlic, oregano and all the spices and cook for a couple more minutes, then season with salt and pepper. Add 100ml of water and leave everything to simmer for a couple of minutes.

In a separate frying pan, heat the remaining olive oil. Add the black pudding and fry it briskly on all sides until crisp. Then gently toss the black pudding with the onion mixture and the tomatoes.

Toast the bread, pile the black pudding mixture on top and serve garnished with chopped parsley.