Best-ever mulled wine
Eat, drink and be merry with the Bikers' winter warmer.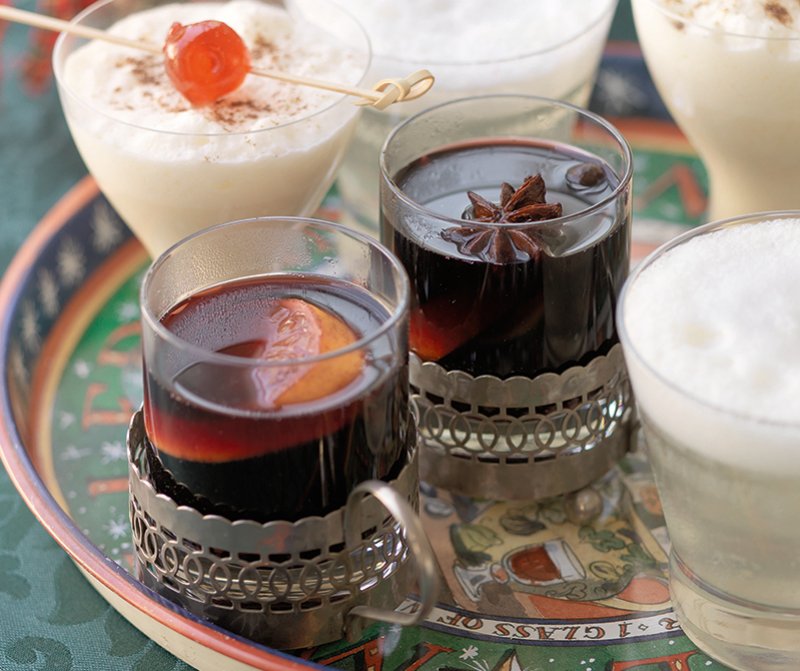 Ingredients
4 tangerines, clementines or satsumas
1 vanilla pod, split lengthways
8 allspice berries
2 cinnamon sticks
3 star anise
3 bay leaves
300g caster sugar
2 x 75cl bottles of red wine
200ml brandy
Method
Cut the tangerines into 4 or 5 thick slices and put them in a large saucepan. Add the vanilla pod, cloves, allspice, cinnamon, star anise and bay leaves. Stir in the sugar. Pour over the wine and brandy and place the pan over a low heat. Bring to a gentle simmer and bubble over a very low heat for 15 minutes, stirring occasionally.

Remove the pan from the heat and set aside for 1–4 hours before serving to allow the flavours to blend. Heat through gently without boiling, then strain, leaving some of the larger spices for decoration, and ladle into heatproof cups.