9 inch Spring Form Cake Pan
The Prochef 9" Cake Pan is ideal for cakes and cheesecakes. The spring form pan allows you to easily remove your delicate cakes without them being damaged.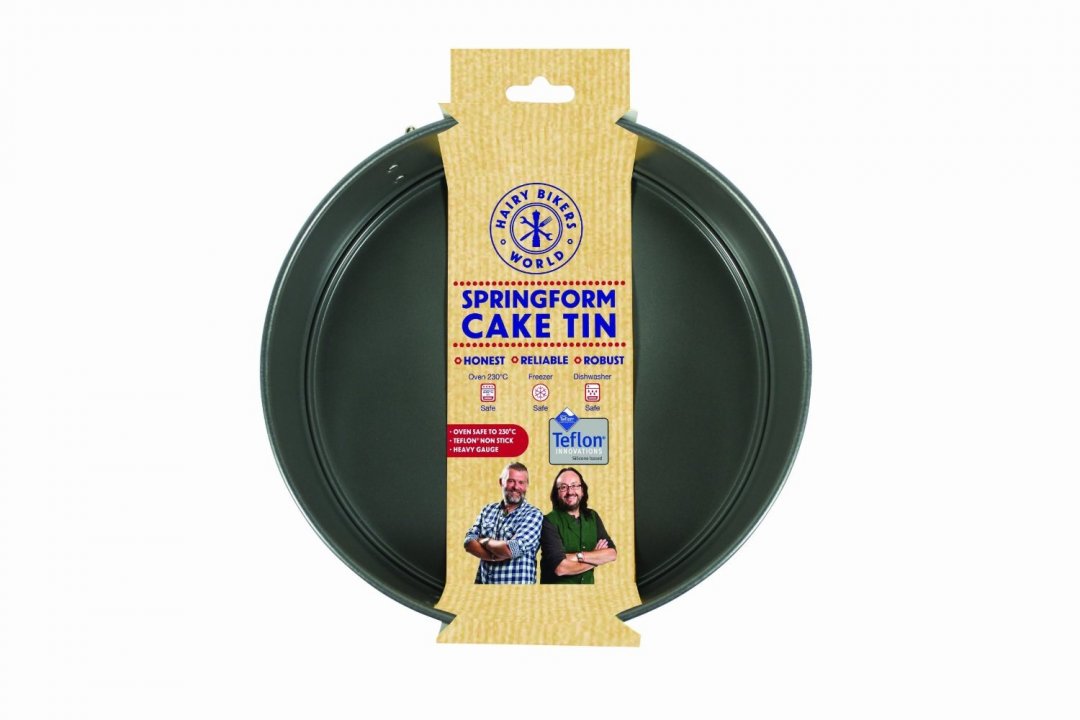 The cake pan has Teflon Innovations pure silicone non-stick interior. This amazing material has not only revolutionised cookware but improved the performance of many other objects including cutlery, paints, zippers, even spacecraft. The cake pan also has a very durable non-stick exterior which allows easy cleaning.
We have so much confidence in the build quality of this cake pan that we offer a Lifetime Guarantee on the product.
Hairy Bikers has a range of innovative premium quality cooking utensils. Their goal is to design and produce products which will exceed customer expectations. The aim behind Hairy Bikers branded products is not only to represent good value, but look and perform the way consumers expect them to look and perform.
Cooking products are at the heart of the kitchen and an integral part of our lives. Yet no significant advancements have been made to improve reliability and performance; Hairy Bikers products are produced using the latest technology and manufacturing methods to give great value, and most importantly offering real improvements over what is available. This has helped us to offer products which offer a great improvement in performance and reliability.
Official Hairy Bikers Bakeware
Heavy Duty 0.8mm
Teflon Non Stick
Premium Quality
9 Inch
23 x 22.8 x 8.2 cm